We highly recommend reviewing this how to guide before registering for the Black Owned Maine business directory. Registering will allow you to submit businesses, events, as well as give you access to edit your listings that already exist in the directory. There is no need to create multiple accounts for different businesses. You can control multiple listings per account.
1. Register via the member portal
Click the three lines in the top right corner of the website, this will open up the menu. Scroll down to the bottom and click 'Login/Register'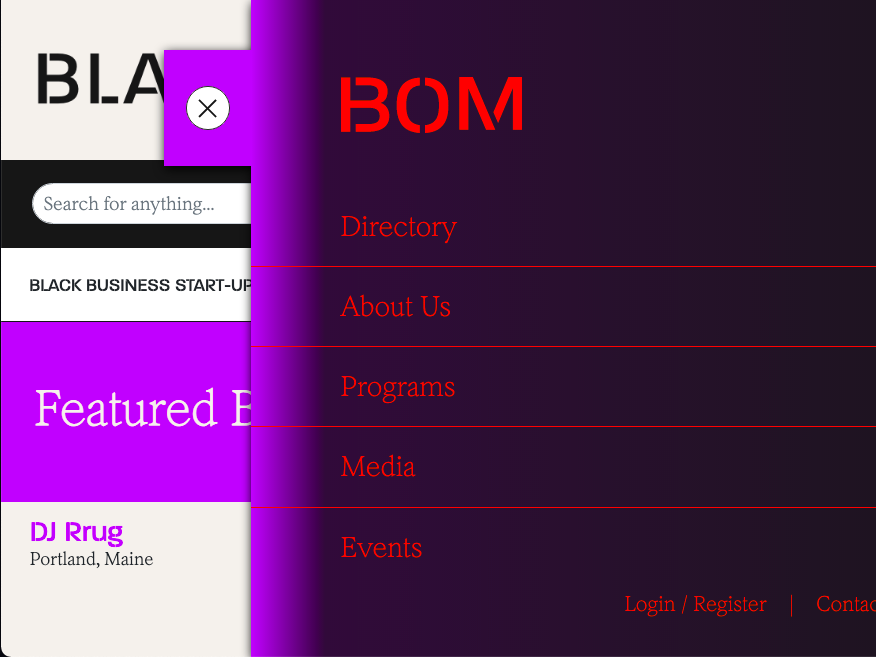 2. Click 'Create a new account'
This button is located in the bottom middle of the page. You may have to scroll down to see this button depending on the size of your screen.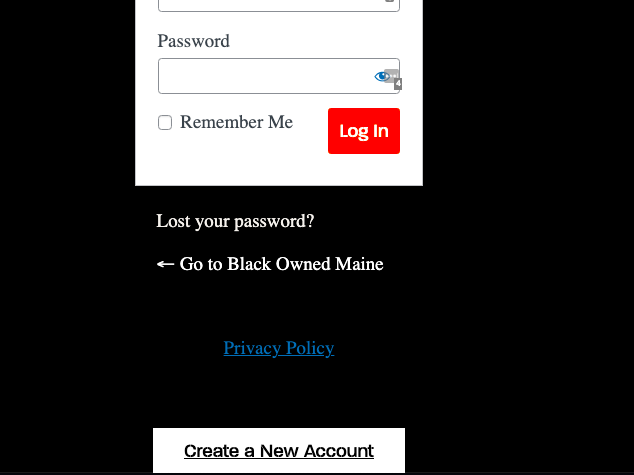 3. Create an account
Enter your first name, last name and email address. You may add an optional profile photo. Click 'create account'.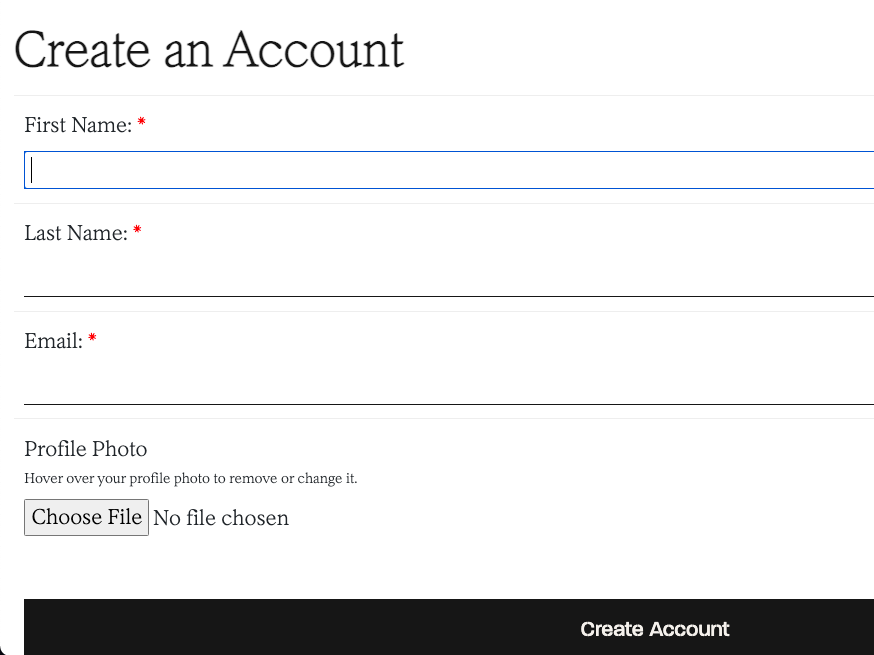 You will be redirected to a page confirming your account submission. Head to your email and check for an email from [email protected]. This email will contain a link to set up a password for your account. If you do not see the email, please check your spam folder. If you do not receive an email about 10 minutes please contact Rose at rose@blackownedmaine.com
4. Password Setup
After you click the password set up link in your email, you will be directed back to the BOM website. The site will automatically generate a secure password for you or you can create your own. Please make sure to save your password in a secure location and do not reuse an old password. We recommend using Lastpass for password storage. If you misplace your BOM password you can always reset it on the login/register page.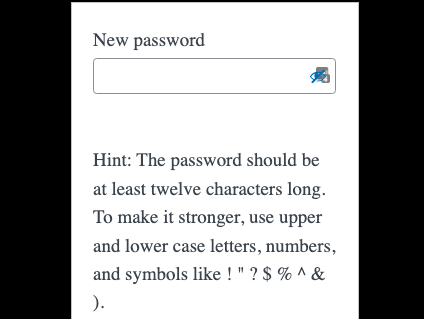 STOP HERE IF YOU ALREADY HAVE A LISTING IN THE DIRECTORY. AFTER SUCCESSFULLY CREATING AN ACCOUNT, EMAIL ROSE AND SHE WILL LINK YOUR CURRENT LISTING TO YOUR NEW ACCOUNT.
5. Member Portal
After setting up your password you will be directed to the 'Member Portal'. This page contains four links: Submit a Business Listing, View your Listings, Add an Event, and Edit Account Info.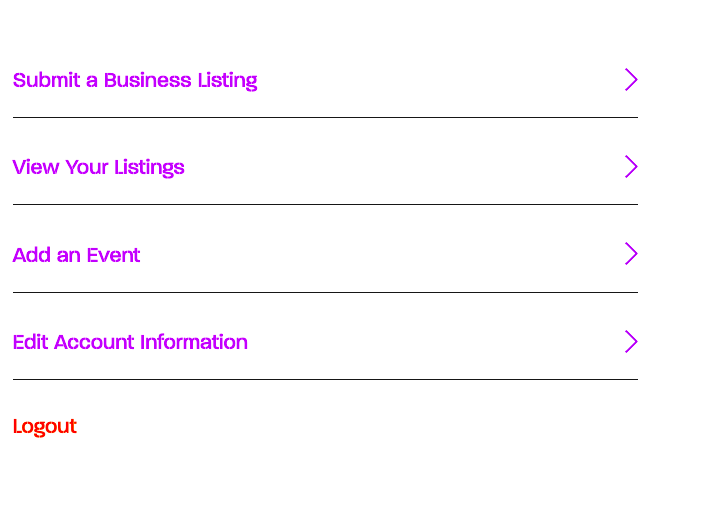 6. Submitting a Business Listing
Click 'Submit a Business Listing' to create your first business listing. Note: You can host multiple listings from the same account. They will show up separately in the directory.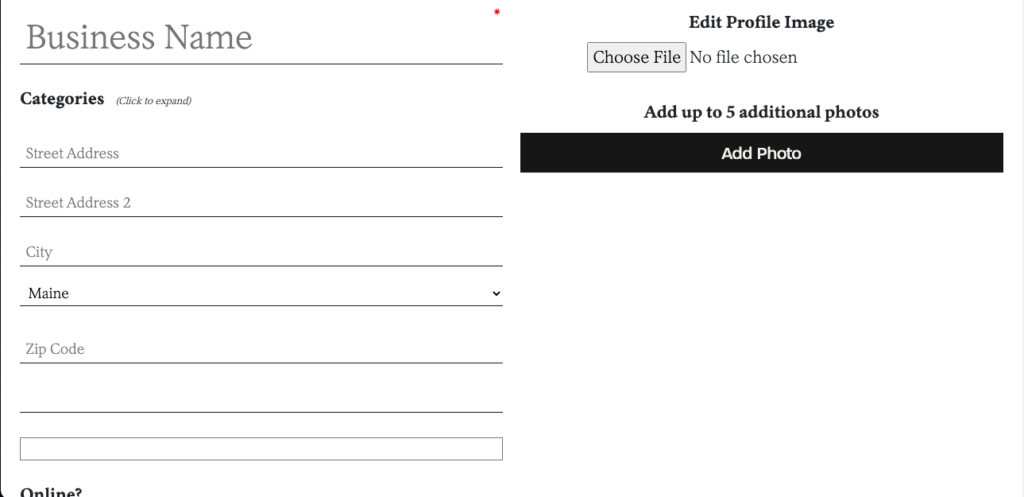 Tips:
You must click to expand the categories and language sections.
If you do not have a physical storefront please put your city/town in the address field. Leave the street address blank. Alternatively, you can write in your mailing address.
Please avoid writing in your home or personal address.
Please provide a detailed description. This can include a short bio of the owner/founder, your mission statement or vision statement, a list of your products or services, or anything else you deem relevant.
We recommend uploading your logo as your profile image and up to five additional photos that represent your business.
We recommend saving all your submission answers to a Google doc or other word processor. This will provide a back up if for some reason your answers aren't saved.
We reserve the right to edit any listing for SEO (search engine optimization) or for clarity. We may reach out by phone/email/dm for more information.
7. After Business Submission
After pressing 'Submit Listing' you will be redirected back to the member portal. A message will appear confirming your submission. Please note: Your listing will be published on the directory within 72 hours of submission. This gives our team time to check over your listing and ensure it includes all the necessary information before publishing. If your listing has not been published in 72 hours, please contact Rose at rose@blackownedmaine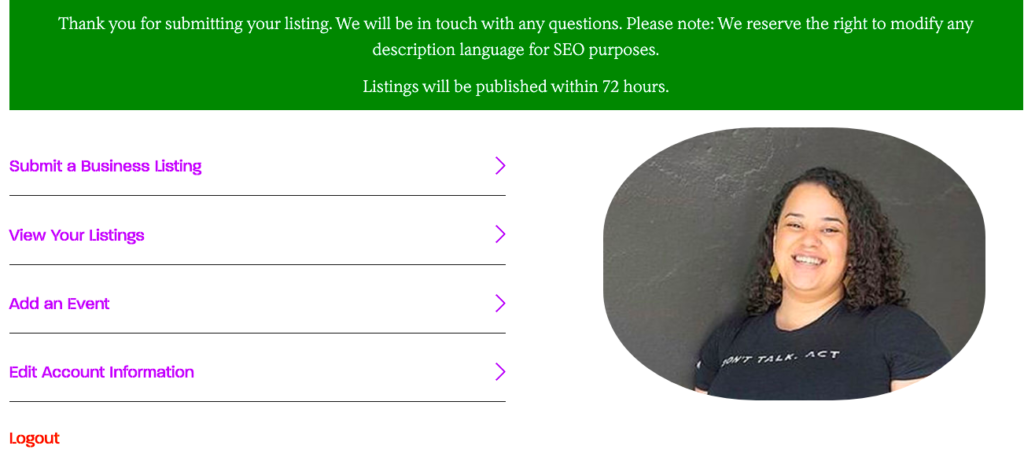 Was this guide helpful? Still have questions? Send us a message.